Welcome to Year 1!
Kanzi
Teacher: Mr Slack/Mrs Bohan
Teaching Assistant: Mrs Nicholson
Elstar
Teacher: Mr Wykes
Teaching Assistant: Mrs Miller
Term 2 - Superheroes Assesmble!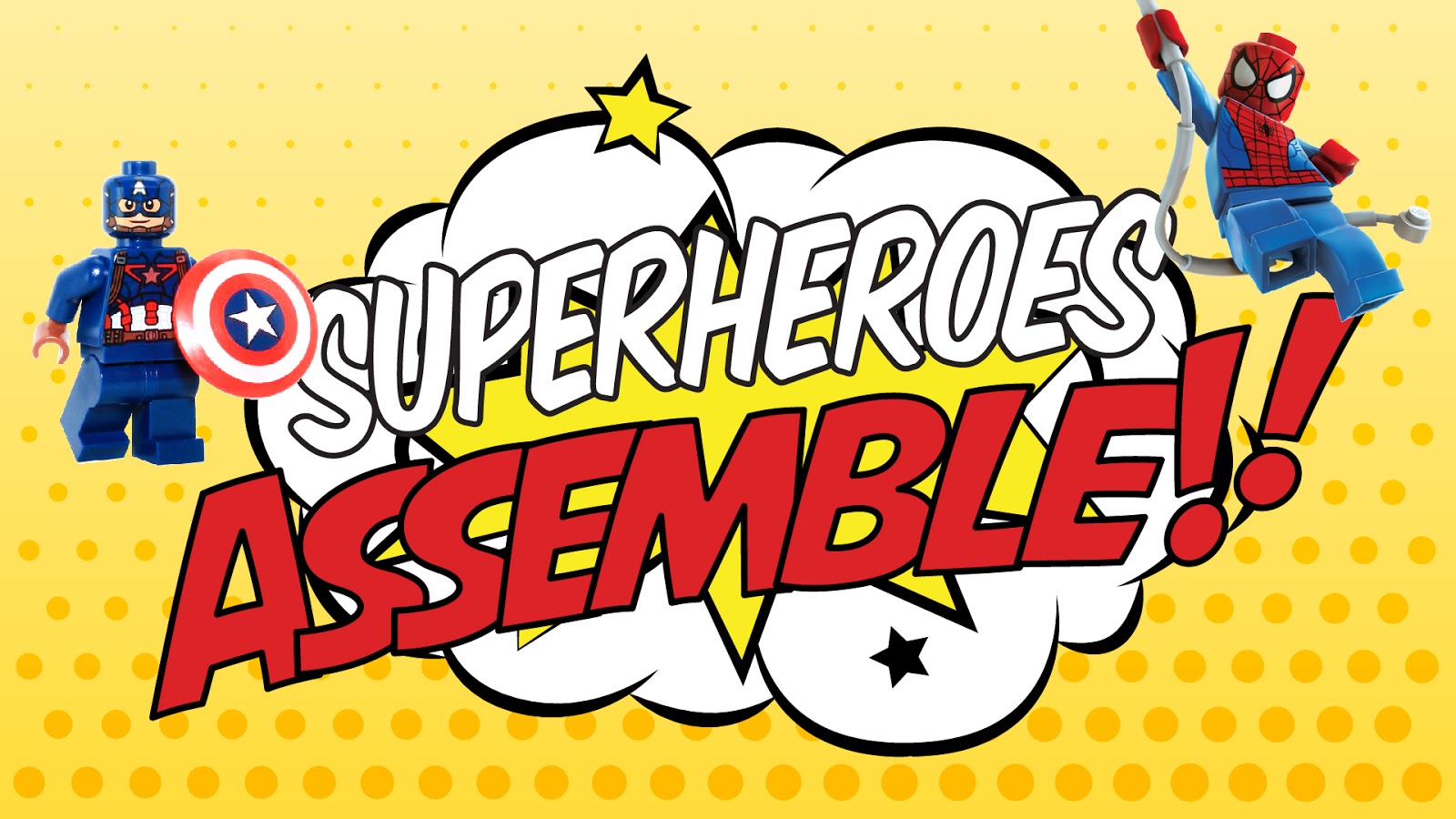 This half term, we will be:
developing our addition and subtraction skills before moving on to exploring shape in Maths,
writing short stories, instructions and comic book strips in English,
exploring celebrations in Science,
using timelines and creating family trees in History,
designing superhero masks in DT,
creating Pop Art style images in Art,
discussing the question 'What is bullying?' in PHSE,
discovering the the story behind Christmas in RE,
inputting code to create outcomes in Computing.
Important Days
Monday - Forest School - Elstar
Tuesday - PE - Both classes
Thursday - Forest School - Kanzi
Friday - PE - Both classes
On days when Forest School takes place, children should come to school with appropriate clothing with their waterproofs and outdoor shoes in a named bag. As it gets colder, please ensure that your child comes to school with multiple layers such as jumpers and hoodies.
On days when PE takes place, children should come to school dressed in their PE kit.
Home Learning
Home learning will be set on a weekly basis.
Children are expected to:
read daily for 10 minutes ensuring that they bring their reading record to school on a daily basis. We will send your child home with a fully decodable book which will be changed every Thursday.
learn their weekly spellings. Each week, the children will come home with a list of 10 spellings linked by their graphemes. Children will be tested on a Friday morning. We will also set the corresponding spellings on Spelling Shed.
Term Overview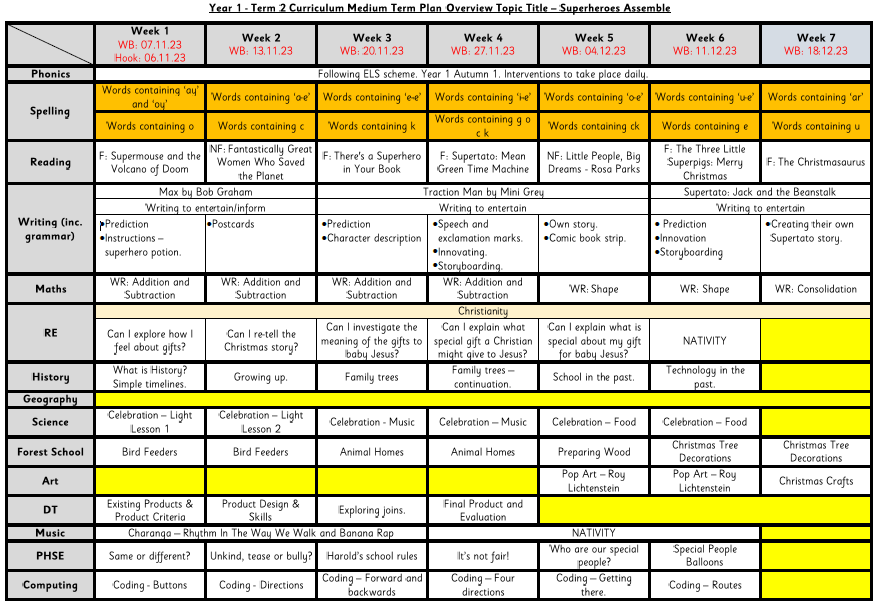 Yearly Overview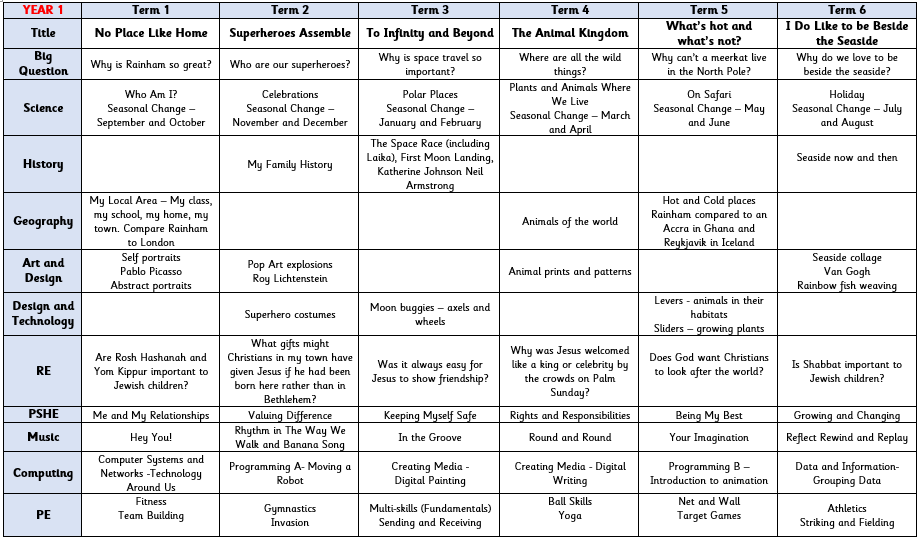 How can you support your child? Useful links and Resources
Maths
Please ensure you are regularly helping your child to access the online resource below like Hit the Button to support your child to be secure and fluent in using and applying their number, place value, and addition and subtraction knowledge.
Below you will find a variety of useful links and resources that match our learning in class.
Reading & Phonics
Please ensure that your child is reading frequently for at least 10 minutes at a time, each week. Please record what you have been reading and how your child has got on with the book in your child's reading record. Reading records are checked daily.
It is important that your child is reading regularly as this helps them with all their subjects as well as broadening their own vocabulary and knowledge. We encourage your child to read a range of texts, from fictional stories to leaflets to magazines to menus etc. There are opportunities to read all around us.
Also, ensure that you are regularly accessing the ELS Phonics links below to support your child to develop their phonic knowledge.
Phase 2 Pronunciation Video
Phase 3 Pronunciation Video
Phase 5 Pronunciation Video
Below is a link to a bank of entertaining children's stories from classics to more modern books.
Spelling
Please ensure that you are regularly accessing using the Year 1 Common Exception Words, which the children are expected to be able to read and spell independently by the END of Year 1.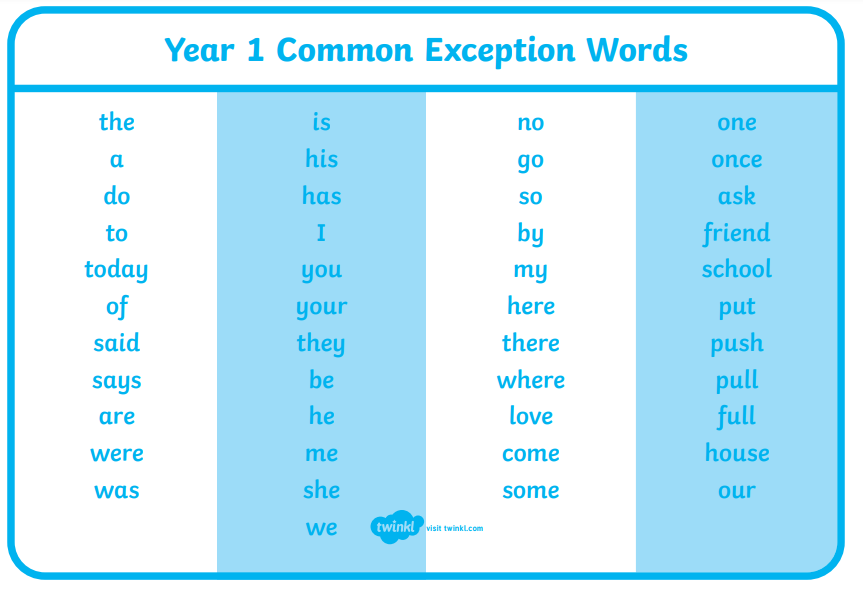 Useful Resources
Below you will find some useful resources for each of our subjects including Phonics.